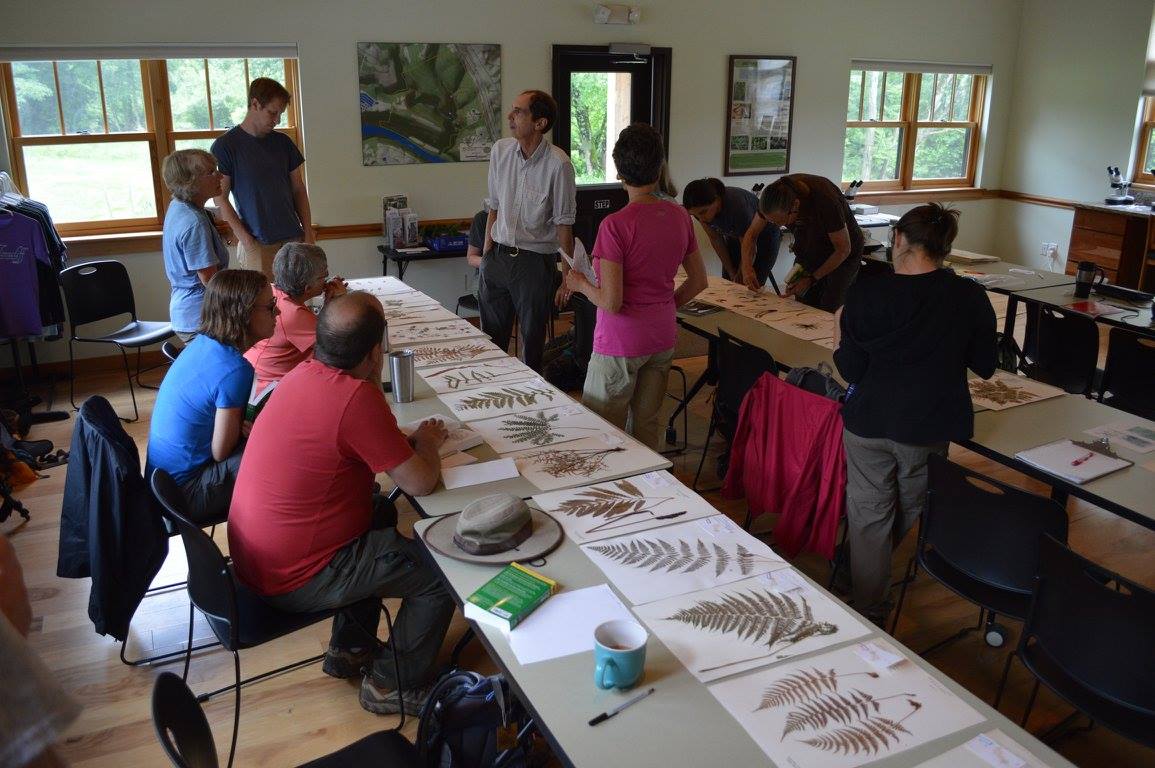 In 2011, we moved into the Winifred W. Haggart Nature Center. The means to build the Nature Center was made possible by a bequest from the late Winifred Watkins Haggart, a friend of Floracliff's founder, Dr. Mary Wharton. Thanks to a generous grant from the Honorable Order of Kentucky Colonels, the nature center was equipped with a solar energy system in 2017. The solar panels supply most of our energy needs.
The Nature Center provides a visitor's center, classroom, meeting room, library, office space, restroom facilities, and a kitchenette.
Available amenities for rentals:
Multi-purpose room (725 sq. ft.) with educational displays, counter space, and a sink

Kitchenette with sink, counter space, microwave, and refrigerator

Restrooms

8 tables (2.5' x 5') and 35 chairs

Projector and screen
Small groups may rent the Nature Center for approved events Monday – Friday.
For additional information or questions about the use of the center, please email Beverly James at bjames@floracliff.org.