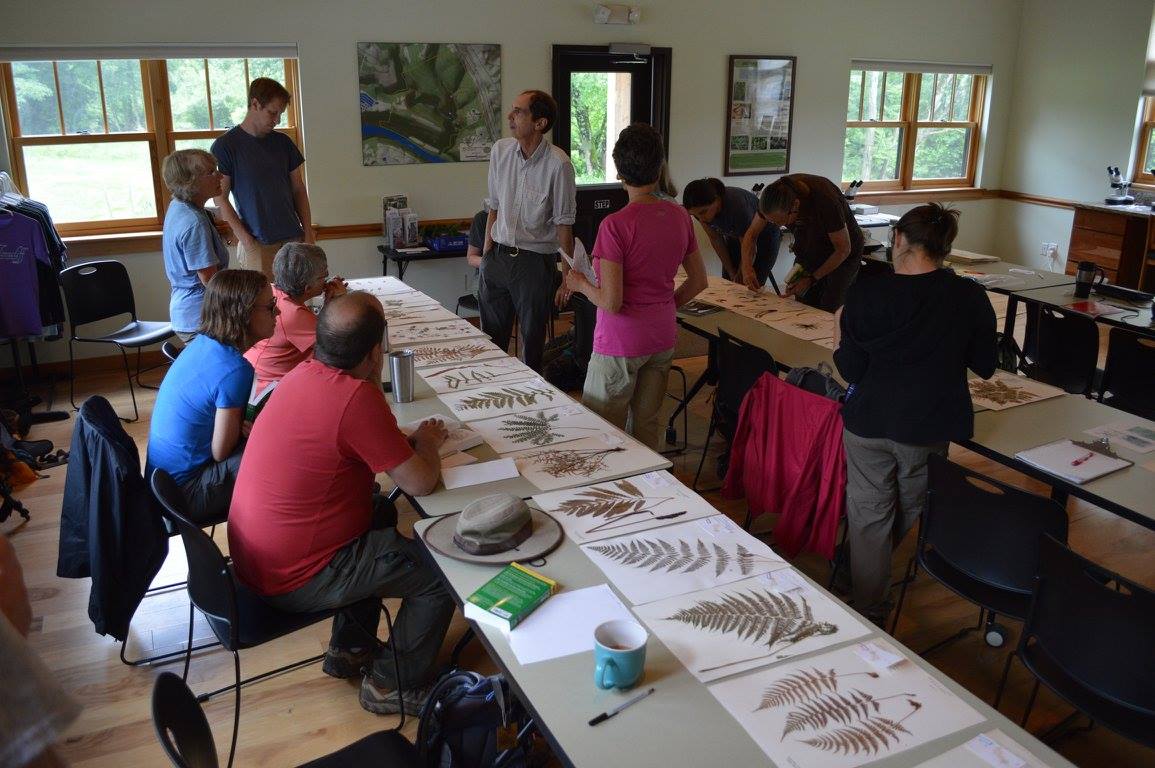 In 2011, we moved into the Winifred W. Haggart Nature Center. The means to build the Nature Center was made possible by a bequest from the late Winifred Watkins Haggart. Ms. Haggart was a close friend of our founder, Dr. Mary Wharton. Both women taught at Georgetown College, where Dr. Wharton headed the biology department and Ms. Haggart headed the art department. Knowing Mary Wharton had recognized the need for indoor space to facilitate and enhance the accomplishment of Floracliff's mission, Ms. Haggart left this bequest after her own death in 2002. In 2017, the nature center became equipped with a solar energy system that is expected to supply most, if not all, of our energy needs.
The 2040-square-foot nature center provides a visitor's center, classroom, meeting room, library, office space, restroom facilities, and a kitchenette. The building is handicap-accessible.
Available amenities for rentals:
Multi-purpose room (725 sq. ft) with educational displays, counter space, and a sink
Kitchenette with sink, counter space, microwave, and refrigerator
Restrooms
Coat closet
8 tables (2.5' x 5') and 35 chairs
Projector and screen
Small groups may use the Nature Center for approved events. Please review our Facility Use Policy before making a reservation.
For additional information or questions about the use of the center, please email Beverly James at bjames@floracliff.org.