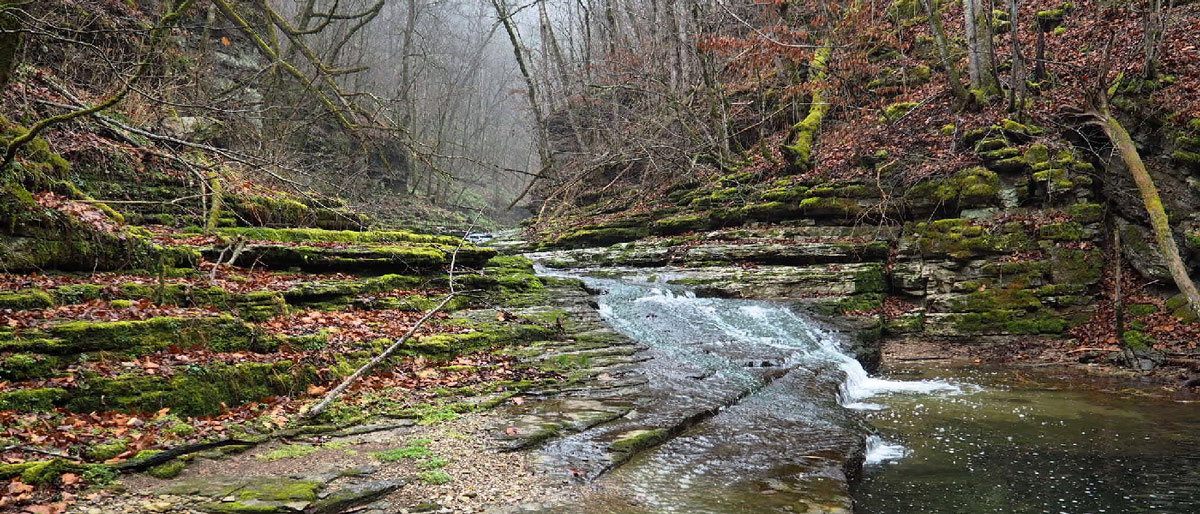 Floracliff's History
In the late 1950s, Dr. Mary Wharton began purchasing property along the Kentucky River that she would later name Floracliff ("for the flora on the cliffs"). Between 1958 and 1989, she acquired a series of parcels, totaling 287 acres. Her dream for the property was to preserve the natural communities and special geological features unique to the area. Dr. Wharton believed that education and appreciation lead to preservation and recognized the potential for Floracliff to become a center for environmental education and research in the Inner Bluegrass and Kentucky River watershed.
In 1987, Dr. Wharton incorporated Floracliff as a non-profit organization and established specific wishes for the sanctuary that have guided the board of directors and staff since her death in 1991. In 1996, Floracliff was dedicated as a Kentucky State Nature Preserve, giving it perpetual protection from development. In 2017, an additional 59 acres was purchased and protected with an easement provided by the Kentucky Heritage Land Conservation Fund. This addition, known as Trail's End, was part of a girls' camp in the early 1900s and was the first addition to the sanctuary since Mary Wharton's leadership. Floracliff currently owns and stewards 346 acres.

Floracliff's Caretakers
Staff:
Beverly James, Preserve Director
Josie Miller, Stewardship Director
Board:
Ellen Tunnell, President
Charles Chandler, Vice-President & Secretary
Lucia Gilchrist, Treasurer
Greg Abernathy
Debra Dawahare
Elizabeth Graves
Lisa Morris
Rob Paratley
John Park
Dan Patrick
Vicki Reed
Dale White
Partners
Partnerships are essential to the success of our conservation, education, community science and research programs at Floracliff. We are proud to work with the following:
State and Federal Partners:
University Partners:
Non-profit and Community Partners:
Contact Us
Email: info@floracliff.org
Phone: (859) 296-0986
Mailing address: P. O. Box 21723, Lexington, KY 40522
Physical address: We are located on Elk Lick Falls Rd. in southern Lexington. Please note that access is by guided hike only and we have multiple meeting locations for hikes. Please see our Visit page for more information.